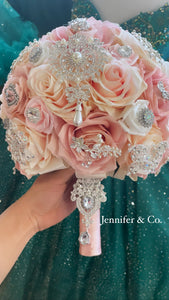 Steps when placing your order….
Purchase your Bouquet 
Send is a Text of your order number and Specific details such as colors, and stone colors, and other custom details.
Make sure to order with enough time in advance. Other take 2-3 weeks to complete depending on order volume and color availability. 


make sure to Tag us and send us pictures of you and your Bouquet 💐